Agriculture
Indian tomatoes flooding Pakistan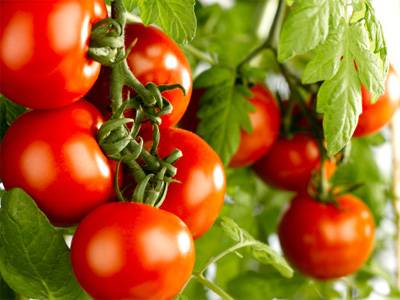 Lured by high profits, Indian traders are flooding the Pakistan market with tomatoes, affecting domestic supplies and pushing up prices back home. Truck loads of tomatoes sourced from Delhi and Nashik are entering Pakistan through Attari-Wagah border in Amritsar daily, traders said.
?As many as 80-90 trucks of tomatoes (each carrying about 16 tonnes) are crossing Attari-Wagah border every day,? Rajdeep Singh Uppal, vice-president, Amritsar Export Association said. This has been happening for over two weeks, he said, adding that the trend is expected to continue for a month. Rajendra Sharma, a member of Delhi agriculture marketing board, said supply of tomatoes to Pakistan is one of the reasons for continued high retail prices of the vegetable in Delhi at Rs 20-25 a kg.
Rajendra Chug, general secretary of Delhi?s Azadpur market (Asia?s biggest vegetables & fruits market) said that on average 10-12 trucks laden with tomatoes are heading for Pakistan everyday.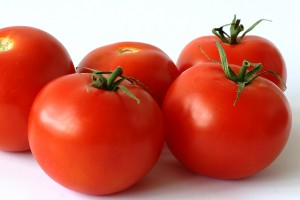 Uppal and C ug said rush of tomatoes to Pakistan is triggered by relatively high prices there because of damage to the crop due to floods in the key producing Sindh region. Chug said the Indian tomato is selling between Rs 25-30(Indian currency) a kg in Pakistan. The price of the same vegetable inDelhi stood from Rs 8-15 per kg in wholesale, traders in the Azadpurmarket said. Uppal said Indian tomato is selling for around USD 350-400(Rs 17,850-Rs 20,400) per tonne in Pakistan. Ajit Shah, president ofMumbai based agriculture export association said around 100-125 tonnesof tomatoes from Nashik is finding its way to Pakistan by road throughWagah.
R P Gupta, director, NHRDF (established by agri- cooperative Nafed for research and improving productivity of agri crops) said tomato production reaches a high level in the Nashik district of Maharashtra between September and October. It is also the only region during the period to produce the staple vegetable. Key tomatoes producing regions like Nashik, Pune and Ahmadnagar provide the supplies to the entire northern region including Delhi during the period, Gupta said. The mild climate in the region during this period is best suited for cultivation of tomatoes, the NHRDF (National Horticulture Research and Development Foundation) director said. Nearly 2,000 tonnes of tomatoes are arriving in Pimpalgaon market yard daily, Gupta said.
Source: timesofindia.indiatimes.com
-
Indian Family Makes A Breakthrough In Hydroponics
by Mike Adams Hydroponics, the practice of growing plants in water instead of soil, received a giant lift from a New Delhi family that created a purely organic nutrient mix that has sustained tomatoes and Arjun. Original source: http://www.business-standard.com/common/storypage.php?storyflag=y&leftnm=lmnu5&leftindx=5&lselect=2&chklogin=N&autono=202585...
-
Light Requirements For Tomatoes
By Heather Rhoades Growing tomatoes and sun go hand in hand. Without enough sun, a tomato plant can?t produce fruit. You may be wondering how much sun do tomato plants need and does my garden get enough sun for tomatoes? These are important questions...
-
Pakistan Mangoes Sell At Rs 80/kg In Delhi As Against Rs 150-200 For Desi Variety
Madhvi Sally, ET BureauMangoes from Pakistan are giving a tough competition to local varieties in domestic and export markets this season. At the fag end of the season, Pakistan's chausa and fazli varieties are coming through Poonch and Srinagar to...
-
Indian Sugar Gains Brief Window For Exports
July 04, 2013 A lack of Pakistani sugar available for export and strong demand before Ramazan have created opportunities for Indian sales to nearby markets, but the window for foreign sales risks closing soon. Ramazan starts on July 9 and is followed...
-
Pakistan Has Commenced Kinnow Export On 1st December
Pakistan has commenced kinnow export this year with the first consignment of 390 tonnes shipped to Sri Lanka and Dubai. The whole country started on the same day - December 1st, as the Ministry of Commerce prohibited earlier export. According to Waheed...
Agriculture