Agriculture
Robyn of The Ranch Wife Chronicles
Meet Robyn from The Ranch Wife Chronicles as she shares her story of how she and her husband came to be ranchers.
Hello from the South Dakota Prairie! I am Robyn from The Ranch Wife Chronicles.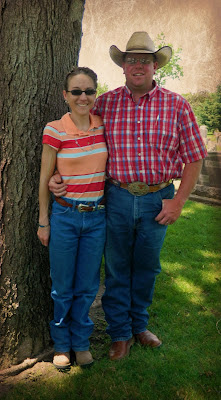 My Husband, J, and I ranch with J?s parents and are the 4th generation to continue this traditional way of life. J is home full time with his folks and I have a job in town. We have a cow/calf operation and run a few yearlings. Our farming is primarily small grains that we harvest for hay.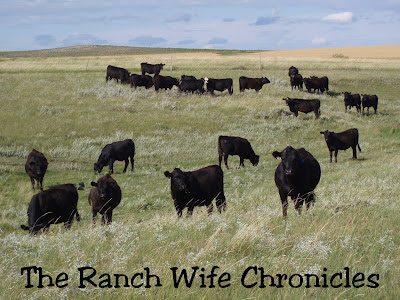 I was raised in South Central Nebraska on a cow/calf operation. Growing up my sister and I showed steers and lambs. Both my parents grew up with agriculture in their background.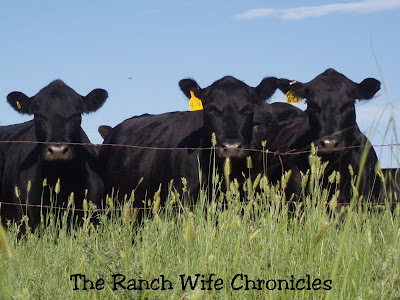 J and I are both graduates of South Dakota State University?s Animal Science Program. I was on the Livestock Judging and Evaluation Team and did a little Meats Judging. J worked in the Meat Lab and helped with research there. We met at college, married and began our ranching adventure in 2004.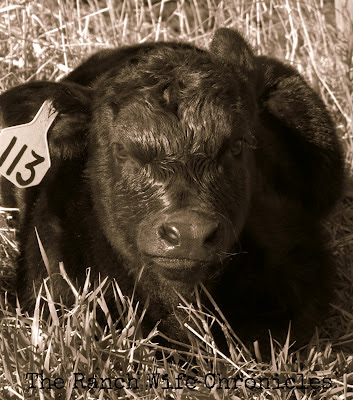 There are many characteristics of our lifestyle that we enjoy. J and I feel strongly about carrying on a time-honored family business. We are very lucky that J?s folks feel the same. J likes the fact that everyday is different and every season is the same. He never knows what will greet him when he walks out the door, but it keeps him on his toes. I enjoy working with the cattle and doing what I can to support our dream.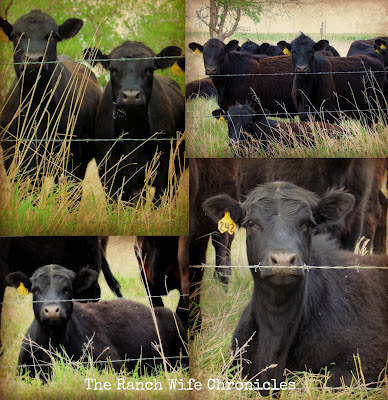 Gretchen Rubin, author of The Happiness Project, says ?What you do everyday matters more than what you do once in a while.? Taking care of our family, being stewards of the land and producing quality food to the best of our ability are the everyday things that matter. As we go through our daily tasks, the seasons of our work and the hard days we try to keep in mind, that we are making a difference. J and I are continuing a family tradition; a way of life we hope to pass to the next generation.
Be sure to check out Robyn's blog, the Ranch Wife Chronicles. You can also follow her on Facebook.
If you would like to be a featured farmer or know someone who should be, leave a comment below - or check out our contact page. To learn more about the Faces of Agriculture project click here.
-
A Ranch Mom - Kay & Cliff
Please welcome Kay and Cliff as they share with us what it's like to live and work on cattle in Wyoming! Howdy folks! I'm Kay, from A Ranch Mom. I live with my husband and our 4 kids on a ranch in SE Wyoming. The ranch is located along...
-
Abiqua Acres - A Family Dairy
Today we welcome Darleen of Abiqua Acres. This farming family is rich in history and tradition. Situated in the foothills of Oregon?s Cascade Mountain range, Abiqua Acres is on the edge of the diverse Willamette Valley. The valley truly is an...
-
Jennifer And Travis - Nevada Ranching Family
Please welcome Jennifer and Travis to Faces of Agriculture. This Nevada ranch family is proud to be involved in agriculture and bring food to your table. (photo credits to Heidi Stevens.) Hello, my name is Jennifer. My husband Travis, our 2 boys and I...
-
Heather Hamilton
We are pleased to feature Heather Hamilton a Wyoming Rancher and passionate agvocate for agriculture! I am a rancher from Eastern Wyoming who is also a journalist and photographer. I grew up on a cattle and sheep operation, and enjoy living and...
-
Chad Cunningham
Meet our very first Faces of Agriculture Feature - Chad Cunningham! (Photos taken by Kim Goldsmith of Putnam Texas) Chad, Tom & HannahMeet Chad Cunningham a real Texas cowboy and cattle producer. He is the owner and operator of a cow/calf and yearling...
Agriculture